A new play specially commissioned for those living in Direct Provision.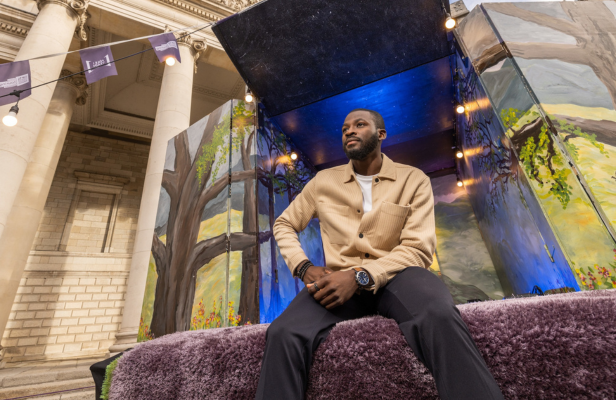 With the support of the Bank of Ireland Begin Together Arts Fund in partnership with Business to Arts, Festival in a Van with We Are Griot want to ensure that voices are heard and seen, and all stories told.
In 2023 Festival in a Van commissioned We Are Griot: FELISPEAKS (Felicia Olusanya), Dagogo Hart and Samuel Yakura; three Nigerian Irish poets and storytellers to create a performance piece. The resulting work, Deities, premiered at Balseskin Reception Centre with Festival in a Van on Sunday 6 August 2023.
We hope to tour this production more extensively in 2024. Contact Festival in a Van for more details.