Words Move in association with Limerick City and County Council Arts Office
One of Festival in a Van's first poetry sessions was at the Éigse Michael Hartnett last Autumn, so we're delighted to be returning for more words and music, this time with Kate Quigley and Susan O'Neil - aka SON. We love Kate's poem, Garrarus - it's full of the sun and sometimes shivers of a day at the beach in Ireland. We think it captures this staycation summer perfectly.
Kate Quigley
Garrarus
Later, a thrush preens
in apple branches, wet
though there has been no rain
since the morning.
Stop 1 Desmond Castle, Newcastle West
Stop 2 Invited Community Session with the Brothers of Charity, Newcastle West
Stop 3 Invited Community Session for St Ita's Nursing Home, Newcastle West
How to Book: We're delighted to be returning to the courtyard at beautiful Desmond Castle for our first session, while the following two are specially for community groups. Contact the Limerick Arts Office for more info, by clicking below.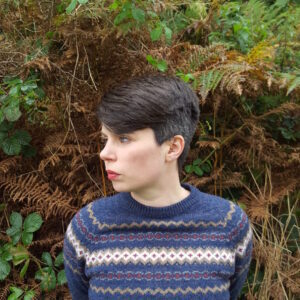 Kate Quigley
Kate Quigley is a graduate of NUI Galway's BA, Connect with Creative Writing. Kate's work has been published in a number of Irish and UK journals including The Stinging Fly, Orbis, Banshee and The Shop. The debut poetry pamphlet, If You Love Something was published by Rack Press in October 2019. Kate has also been selected for the Stinging Fly Poetry Summer School 2019 and the Poetry Ireland Introductions Series 2020.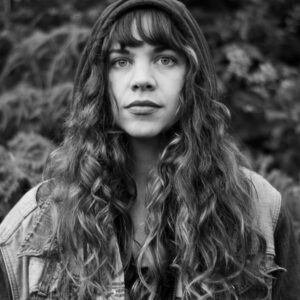 Susan O'Neill
A critically acclaimed performer, as well as a member of King Kong Company, SON - aka Susan O'Neill – is one of Ireland's brightest emerging talents. The basis of her first album 'Found Myself Lost' saw SON find her voice amongst her peers, introducing her unique and otherworldly style. The album was one of Hot Press magazine's 'Albums of the Year' and garnered her a number of opportunities, including joining Sharon Shannon on her sold out tour of Australia and New Zealand. SON has recently been collaborating with multi-platinum, award winning artist, Mick Flannery, whom she recently released a duet, "Baby Talk," to rave reviews.
Eclectically fusing traditional Irish folk with rock, soul, gospel and blues, her live performances are quite simply electrifying. Her husky vocals combined with her superb guitar technique, loop pedals and trumpet, have wowed audiences everywhere from Stradbally to Sydney, Glasgow to Glastonbury, Manhattan to Milwaukee, and many places beyond.
Garrarus
Later, a thrush preens
in apple branches, wet
though there has been no rain
since the morning.
A fat bee fizzes furiously
against the picture window,
buds just out of reach.
Marred & goosepimpled,
I cling to tea. My knees shaled
off unseen rocks
under the heavy breakers
at Garrarus strand –
had to be hauled out of the foam,
all of us bleeding, laughing.
The bruises augur bluely,
small new moons, unwaned.