Words Move in association with Monaghan County Council Arts Office and Library
We've brought Festival in a Van to Monaghan so often we're thinking of getting Tour T-Shirts printed, and we always love our warm welcome in our favourite county. We're back, and working with the Creative Ireland team at Monaghan County Council once more, for a mix of gigs for community groups, and one public event. Looking forward to the gorgeous harmonies of Landless, and the poetry of Caitríona Ní Chléirchín, whose beautiful commission for Words Move is published here for you to enjoy.
Caitríona Ní Chléirchín
The Empty Garden
I watch the clouds hover against the sky
A distant plane overhead
The cry of a lone gull
The clock ticks in the kitchen
Stop 1 Castleross Nursing Home
Stop 2 Camphill Community, Ballybay
Stop 3 Public Event, please email creative@monaghancoco.ie for more info
How to Book: we have a mix of sessions for local community groups, and one public event in lovely County Monaghan. Please email creative@monaghancoco.ie for more information, and please note the Monaghan County Council and Festival in a Van are committed to everyone's safety at all times, so please ensure you wear your masks, and keep a comfortable distance while enjoying how much Words can truly Move.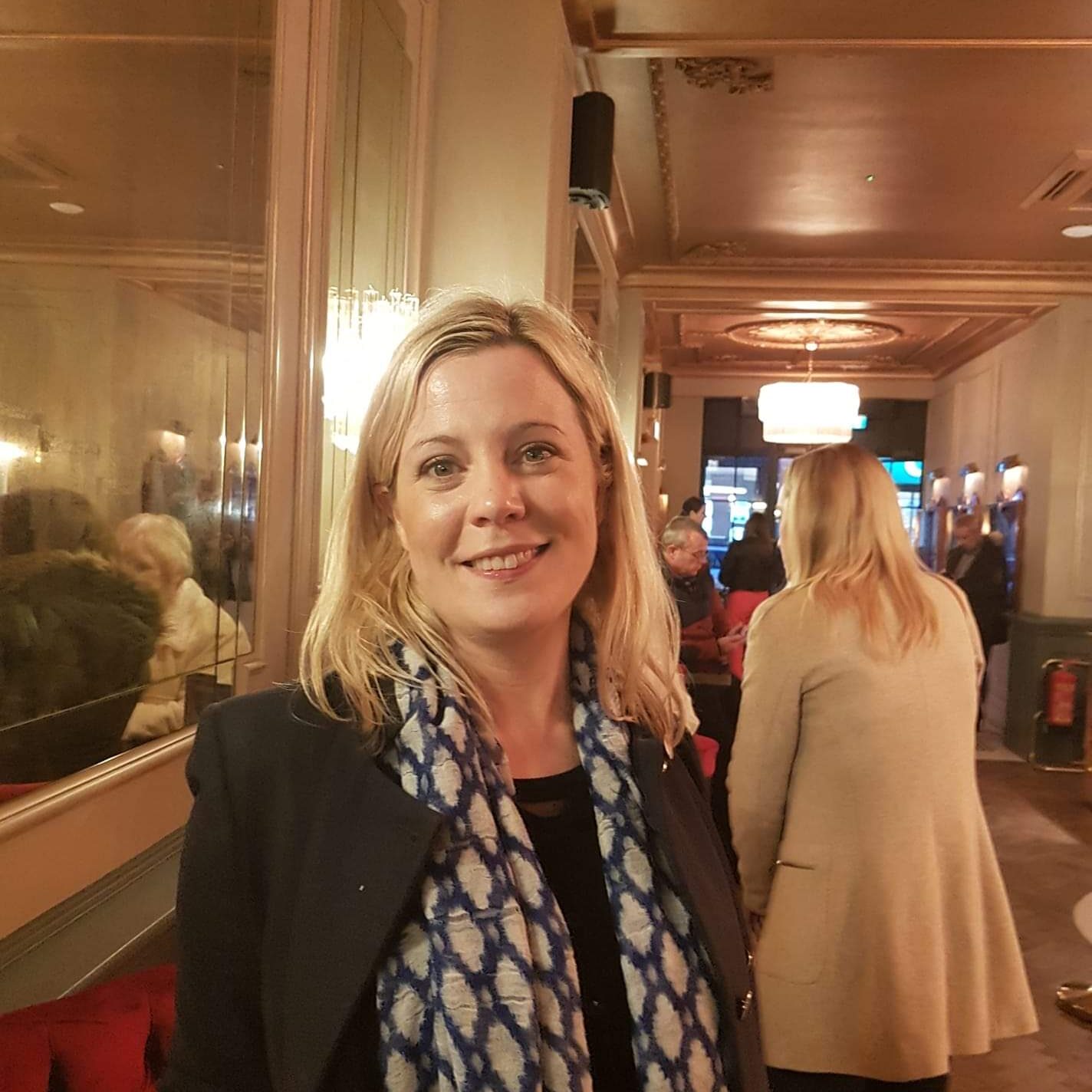 Caitríona Ní Chléirchín
Caitríona Ní Chléirchín is an Irish-language poet, critic, editor and lecturer (DCU), originally from Emyvale, Co. Monaghan.  She has published four collections of poetry. Her début Crithloinnir won the Oireachtas Prize for New Writers (2010) and An Bhrídeach Sí won the Michael Hartnett Prize (2015). Her collection Safó (2020) was mentioned as one of the top 20 books in 2020 by Tuairisc.ie. Her doctorate was a psychoanalytical body-centred reading of the Irish-language contemporary poetry of Nuala Ní Dhomhnaill and Biddy Jenkinson. She was the Irish-language editor of Poetry Ireland Review 2019-20. The Gallery Press recently published The Talk of the Town (2020) with translations by Peter Fallon.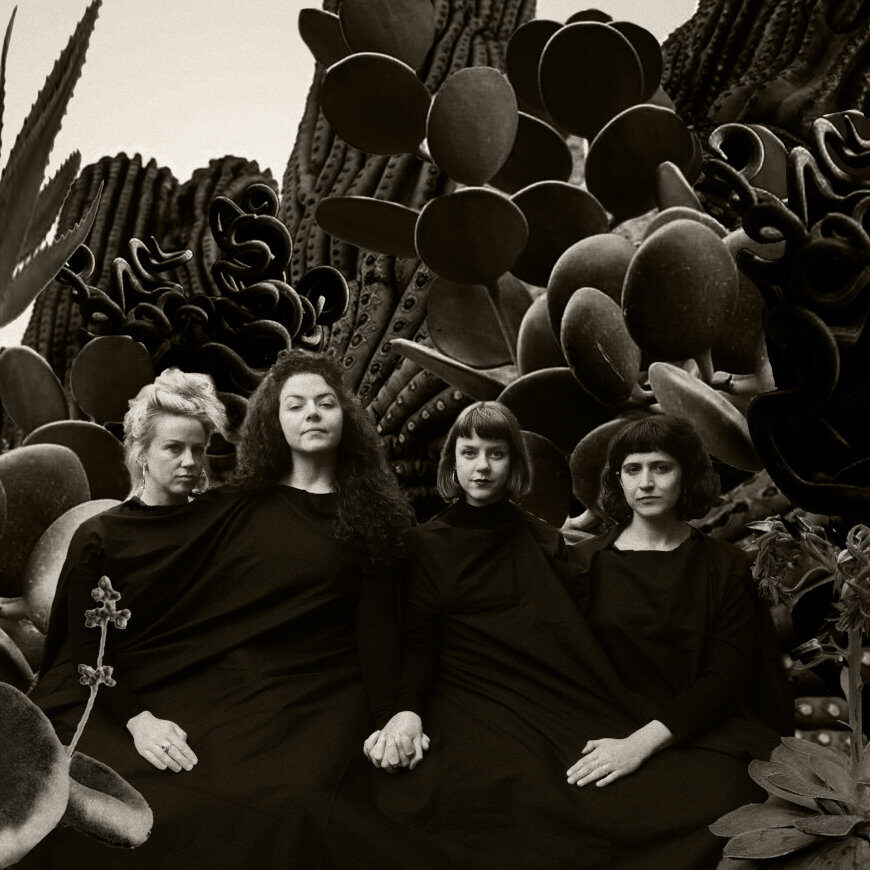 Landless
Landless are Ruth Clinton, Meabh Meir, Sinead Lynch and Lily Power. They sing unaccompanied traditional songs from Irish, Scottish, English and American traditions in close four-part harmony. Their repertoire features songs of love, death and lamentation, as well as work songs, shape-note hymns and more recently-penned folk songs. Landless have performed in a variety of settings, both in Ireland and abroad, and are closely involved with traditional singing sessions in Dublin and Belfast.
Landless released their debut album Bleaching Bones in 2018. Recorded by John 'Spud' Murphy (Lankum/Katie Kim) of Guerrilla Studios across a series of reverb-heavy historic churches across Ireland (and the occasional underground tunnel), Bleaching Bones is an immaculately performed and deeply moving record. With only the natural room sound as accompaniment, Landless, with the help of producer/engineer/mixer Murphy, have created a timeless folk classic that will appeal equally to fans of early 4AD records as it will to lovers of folk and traditional music. They are currently working on their second album, developing their sound with the addition of pipe organ accompaniment.
The Empty Garden
I watch the clouds hover against the sky
A distant plane overhead
The cry of a lone gull
The clock ticks in the kitchen
In the faint evening warmth
The grass is so still
The neighbours are fumbling
Small sounds
I hear one sigh, footsteps,
Other people's loves
And gardens beyond these fences
I am alone
And a soft breeze blows
It is summer, I am alone
It is evening
It is eternity
I can hear neighbours family plates
The sounds of kitchens
I can hear the sounds of evenings
Of mothers of families of children
Soon it will be dusk and then
Darkness
Then it will all begin again
Something is clinking now,
Faint evening sounds,
Birds stop singing,
Everything is very gentle,
I am alive, we live, we are alive,
There's a breeze,
Earlier it was warm,
There is a clinking,
A faint sound of music,
Evening rumbling.
Radio music in the distance,
Other people's lives,
A thousand silences
The sky is as vast as an ocean
I am listening to very small sounds
A distant siren perhaps
And the music of everything
It has cooled now,
The breeze picked up,
Someone is watering the lawn,
Another arranging furniture,
Faint radio music,
People are pottering around
And I'm sipping
Sauvignon blanc from the Loire valley,
Evening falls
Evening falls
Some last birds try to sing,
A distant wood pigeon,
It is june, it is june
It si june now and nearly dusk
June, june
It is June, I am listening
To neighbours voices drone
I cannot hear but I listen
Boys kicking a ball nest door
Laughing and chatting
I have lightened up for a while
Life is a mystery of moments
Time passes
So quickly
Sometimes
So slowly
Life is a mystery
Like my father
I will never figure it out
A chime sounds in the last of evening breeze
Life is a mystery
Caitríona Ní Chléirchín, 2021