Words Move in association with the Garter Lane Arts Centre
Heading to the sunny south east for our Waterford sessions, and looking forward to the coffee too - did you know the first coffee in Ireland was roasted in Waterford? And some of the first spices were enjoyed here too. Delighted to be joined by the marvellous David Hope and Samuel Yakura for a series of sessions across the county. And now it's time to settle down with Samuel's Words Move commissioned poem, written for his grandfather. Coffee in hand, of course - just like Samuel's grandad.
Samuel Yakura
With You
I haven't seen you in a while Grandpa
Tell me how you spend your day.
You always found Joy in simple things
Stop 1 Community Invited Session, Tramore
Stop 2 Community Nursing Home Session
Stop 3 Hanover Street with the Garter Lane Arts Centre
How to Book: After two sessions for invited community groups, we'll be holding a public gig with the lovely Garter Lane in Waterford City. Contact Garter Lane (below) for timings and more info.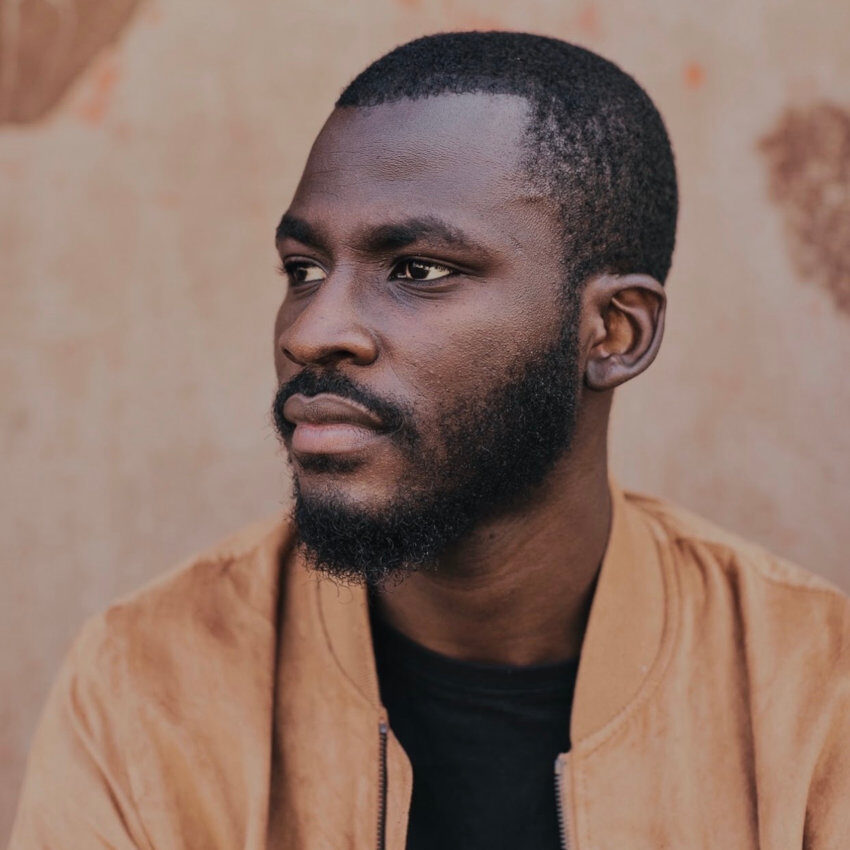 Samuel Yakura
Samuel Yakura is a Nigerian Born Poet and Performing Artist residing in Ireland. He's a multiple-time Slam Champion both in Nigeria and Ireland. A member with the Wearegriot Poetry Collective based in Dublin. He has done commissioned works for the likes of Poetry Ireland, Dublin Fringe, Adrian Brinkerhoff Foundation, IMMA, Gaisce Awards, amongst others. His works reflects heavily on observing the human condition, their relationships and interaction with society and culture.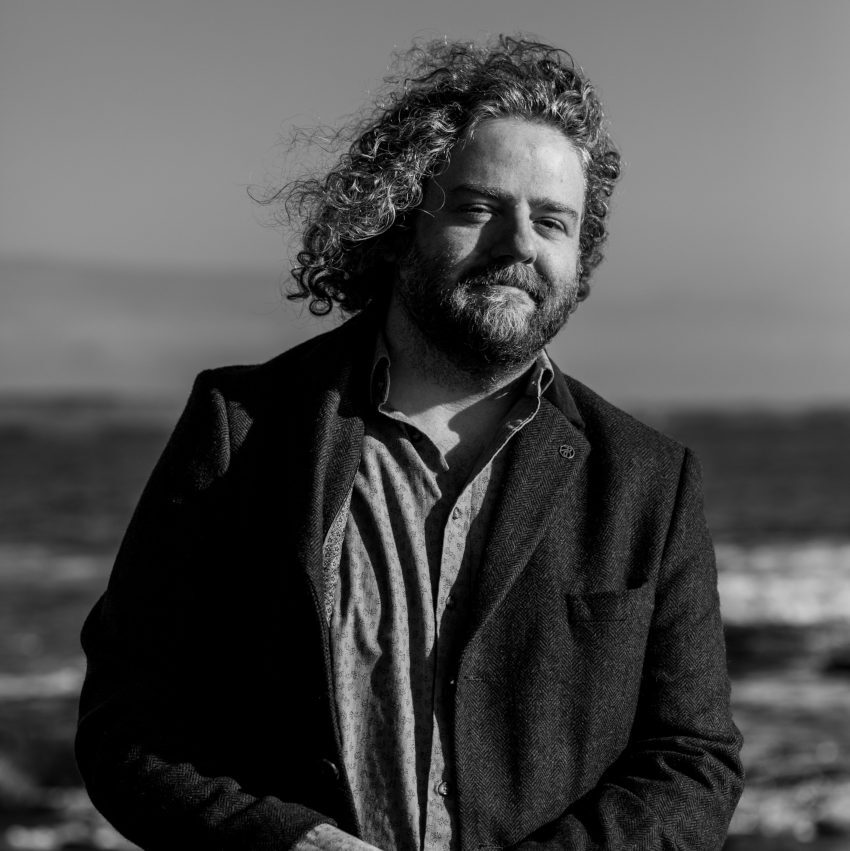 David Hope
Clare singer-songwriter, David Hope is back with a new single 'Lovers Leap (Coast of Clare)' which is taken from his forthcoming fifth studio album '...and the Sea'. Having previously worked with Irish folk legends, Terry Woods and Declan Sinnott, Hope has collaborated yet again with legendary producer and drummer, Christian Best, on his new album.  
 The first release from Hope in almost four years marks an evolution of his sound, of which signs were present on his last album, 'Tough Love' (2017). With the benefit of having time to flourish, both musically and lyrically, this collection of songs is Hope's most accomplished work to date. 
The first single 'Lovers Leap (Coast of Clare)'  is a fair reflection of the album as a whole; leaning heavily on live takes, deep rolling textures and Hope's most engaging collection of lyrics to date. 
While David has undoubtedly drawn influence from blues and American folk music, his sensibilities, wit and wistful melancholy are unmistakably rooted in the west of Ireland. 
 Hope has gigged and toured extensively in both his native Ireland and mainland Europe, averaging in excess of 200 shows per year. During this time, Hope has built a reputation as one of the very best live performers on the touring circuit today"
With You
I haven't seen you in a while Grandpa
Tell me how you spend your day.
You always found Joy in simple things,
like sharing an old joke or wearing your favourite sandals.
You say Life is no longer a rat race but a walk in the park.
I promise to get you that coat if you share a few more life hacks.
Your palms, feel like an old stream in its best flow...
So what places have you been and what leaves have you touched?
You always have a New favourite Poem,
and I wonder what book now keeps you up at Night.
Its amazing how you never lost a child's wonder
Your wide gaze tucked under grey brows, and under grey clouds, waiting for the Sun.
I know you still find comfort in a cup of Coffee...
So while you take a sip, do share the farm stories you told when I was still in diapers.
The ones that made you giggle and sigh while you sat in the house garden
Tell me the things you've found about Love
The ones you've held and the ones that held you
And your favourite song, does it still move your tender hips?
Your eyes may look dim but your words still break sky like a star beam, so tell me...
I want to know...
I love how your world touches mine
How it changes us both,
how my love learns to earn yours
through a smile, a whisper, a touch, a hug.
A day to find treasure in your memories
and leave maps for new moments.
I am here, always with you...